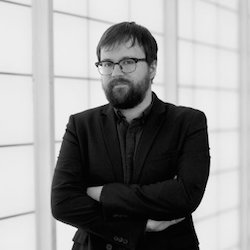 Spotify announced an executive promotion within its ranks. James Duffet-Smith will now be working as global head of publisher relations. He had been serving as the streaming company's head of licensing business affairs, where his focus was on global music licensing concerns.
"Publishers and societies perform an enormously important role at the very heart of the music industry and, of course, without songwriters there would be no music for us all to enjoy in the first place,"Duffet-Smith said. Spotify has had a sometimes strained relationship with publishers centered around royalty rates for songwriters, but it had a recent win securing a deal with Sony/ATV, so building those bonds appears to be a high priority.
The past month has had several big business developments for Spotify. It announced a big hire on the marketing side in the form of Seth Farbman. The company also put up some big figures in the form of an $8.4 billion valuation and hired a fleet of lobbying firms to give it a voice in Washington DC.