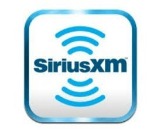 SiriusXM and Flo & Eddie, the company representing 60s band the Turtles, have been playing legal ping pong over the copyright for songs that were recorded prior to 1972, the date when federal copyright law took effect. The latest salvo comes from the satellite radio company, which has successfully petitioned the 2nd Circuit court to receive a review of the decisions handed down in the New York case by Judge Colleen McMahon.
"Absent immediate review, the district court's ruling leaves SiriusXM and other broadcasters with tremendous uncertainty, faced with a choice between stopping the broadcast of pre-1972 recordings to the public's detriment; submitting to shotgun negotiations with sound recording owners; or facing massive liability as this case and others wend their way through the courts," SiriusXM said it its petition.
SiriusXM is seeking answers to two questions. The first is whether the common law copyright-holders of those pre-1972 song recordings have the right to exclusive public performance. The second question is whether the Dormant Commerce Clause blocks New York from enforcing a property right that it recognizes at common law.
Billboard noted that this could be the point where the Supreme Court might get involved with the proceedings. Although the original ruling was at the state level, the satellite radio company's legal advisors are going for a higher review due to the service's large national audience.