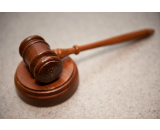 U.S. District Judge Colleen McMahon has granted Sirius XM the right to appeal its New York lawsuit over royalties for pre-1972 recordings. McMahon wrote that she granted appeal permission because of "a critically important controlling question of law" and uncertainty about whether Sirius XM had fair use to make temporary copies of the music. She determined that the case "warrants a close look by a controlling court."
This is an interesting development since the satellite radio company was unable to certify an interlocutory appeal for its counterpart suit in California. Both cases were brought by Flo & Eddie, the company representing The Turtles. The band is seeking damages and royalties for its songs that were recorded before federal copyright law took effect in 1972. Its claim is that state laws should protect that music.
This New York decision could see the case go before the 2nd Circuit Court, but copyright and royalty issues for music are likely to go beyond state jurisdiction at some point. Several other streaming services were recently hit with a similar lawsuit. Also the U.S. Copyright Office is starting to step up its internal standards for music licensing, as we saw in a recent report.