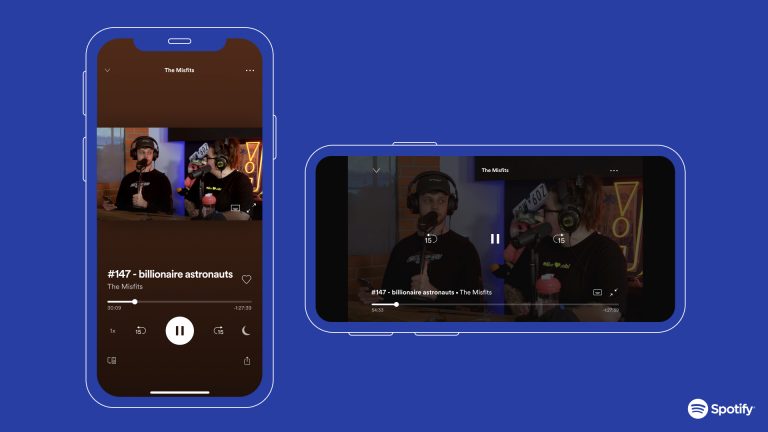 ---
Spotify is expanding its podcast feature set while reinforcing its walled-garden experiments in podcasting. The latest: Video podcasting.
"Soon, Spotify users will see a lot more video podcasts on the platform," the company says as it rolls out the capability. Video podcasts are created With Spotify's Anchor subsidiary. Unsurprisingly, podcasts created this way are viewed only within Spotify. (Unsurprising, we say, because even with audio podcasts Anchor does not automatically create an RSS feed for open-ecosystem distribution.)
This launch is fueled by several creative partners, including Philip DeFranco (his YouTube page), The GaryVee Audio Experience, Jasmine Chiswell, The WAN Show, Juicy Scoop with Heather McDonald, and Mark Manson. Spotify says more featured creators are in the pipeline.
.