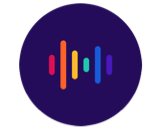 Spotify has launched a new app designed specifically for listening to curated playlists. Stations, now available on Android mobile devices, appears to offer a lean-back listening experience. The app is free to download and use, no Spotify Premium subscription is required.
UPDATE: We attempted to download and test the app, but our Android v7 test device would not accept it. We later learned that Spotify Stations is being made available only in Australia for now. That is an interesting gambit, as a RAIN reader pointed out, as Pandora discontinued its Australian service last year.
"When you have access to all the music in the world, finding the right thing to play can feel like a challenge," the ap description reads. "With Stations, you can listen immediately, and switching stations is simple and seamless — no searching or typing needed."
Using the app starts by picking a station from a list. The app does seem to have some options for personalization, with more possible stations opened up by liking songs. Most publications have hit on the marked similarity to Pandora's original product. It's unclear why Spotify might seriously pursue maintaining a second app, but it seems that Stations is still at the experimental phase.
"We're testing new features all the time," was the only comment a Spotify representative made to Variety about Stations.