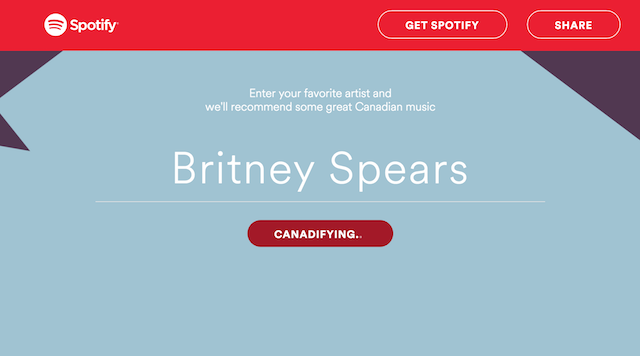 Spotify often has a healthy sense of humor in how it engages with listeners. The latest example is for anybody concerned about the outcome of the U.S. election in November.
Welcome to Canadify.
Visitors to the website ChoosingCanada.com can enter in the name of a favorite artist and then Spotify will recommend a Canadian counterpart. Expect to hear lots of Justin Bieber and Celine Dion.
This new feature plays off the streaming service's recent ad campaign, which also boasted an oddball sense of humor. One of the spots centered on the question of moving to Canada, while others played on 80s movie nostalgia and rocking out nuns.