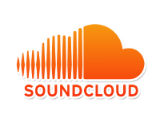 SoundCloud has expanded its licensing agreement with Sony/ATV to include Europe. After much back and forth, the two parties signed a deal for the U.S. in March.
"These deals for the US and Europe create the best opportunity for Sony/ATV and its songwriters to maximise the creative and revenue benefits of SoundCloud's multi-territory business," said Martin Bandier, Sony/ATV chairman and CEO. "We are particularly excited about the launch of the paid-for subscription service, which will provide the best business framework for our roster and allow Sony/ATV to take advantage of SoundCloud's significant user base."
SoundCloud's deal with the major labels in the U.S. were the basis of the audio company launching its SoundCloud Go subscription service. The addition of a multi-territory European license could signal that the company has an expansion in its sights. SoundCloud Go offers a catalog of more than 125 million tracks for $9.99 a month for U.S. listeners.