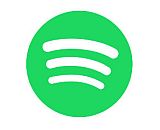 Spotify has made its free tier available to listeners on several connected speaker brands. The company now has support for Amazon Alexa, and for speakers from Sonos and Bose.
The Amazon integration is rolling out for free users in Australia, New Zealand, and the United States. Users can request to hear Spotify's personalized playlists or custom-made ones on their Amazon Echo or Fire TV. On those platforms Spotify Free will compete with Amazon Music's free tier.
Sonos and Bose speakers can now play audio from the streaming service through the Spotify Connect tool. This support is rolling out to all free Spotify users worldwide. The integration includes all smart speakers from Sonos, including its new portable speaker and its collaboration with Ikea. It also covers all smart speakers and soundbars from Bose.
The announcement follows a similar one from Amazon earlier this week. The tech giant broadened access to its free, ad-supported music streaming platform on its mobile apps.