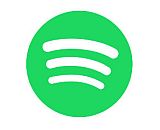 Spotify shared two new updates. First, it has joined the bandwagon of daily news podcasts, but with a unique perspective. Second, the company is developing a playlist feature for fan interaction with artists.
Many media companies and news outlets have launched programs with weekday headlines and deep dives on key stories. Spotify is the latest to try daily news with an original podcast called El Primer Café. The show is a collaboration with El Tiempo, a major newspaper in Colombia, and will deliver news and analysis in Spanish every weekday morning.
Colombian journalists María Beatriz Echandía and Félix Riaño co-host the show. Each episode will cover topics across politics, culture, sports, and entertainment. The half-hour episodes will usually feature a closer look at a single issue or story, alongside a lighter segment where the hosts share coffee with a key figure from the day's news.
The second update was discovered by Jane Manchun Wong, a tech writer who has regularly discovered new concepts in her analysis of Spotify code. The yet-unreleased feature is called Stories and is for the playlists curated by artists. Wong found an example centered on Norwegian singer Sigrid, where the performer had Q&A sessions interspersed with the song selections in her "Don't Feel Like Crying" playlist.
As with so many streaming experiments, this Stories concept may not become an officially launched feature on Spotify. But seeing the range of what the company is working on is always an intriguing window into the business' possible goals.