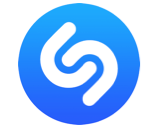 Apple Music is taking fresh advantage of its connection to audio identification platform Shazam. The streaming service has launched the Shazam Discovery Top 50 to its curated programming.
The playlist's songs will be based on Shazams of emerging artists in 11 markets: Australia, Brazil, Canada, France, Germany, Italy, Mexico, Russia, Spain, the UK, and the U.S. Pulling from multiple countries could make this playlist more unique compared with discovery playlists only based on U.S. trends, and more countries' data will be added in the future. The Shazam Discovery Top 50 will be updated every Tuesday.
Apple acquired Shazam back in 2017. In that time, Apple has integrated Shazam into more of its own platforms, such as Siri and the Apple Music for Artists analytics dashboard.