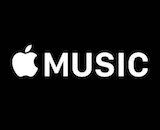 Apple Music shared two recent developments behind the scenes. One is centered on the listener experience and the other is for artists.
The listening update is a program called Apple Digital Masters. This effort combines the company's Mastered for iTunes tracks into one global catalog. Mastered for iTunes is a set of guidelines and tools that Apple launched in 2012 for creating studio-quality audio files. The Apple Digital Masters brings improved audio quality to the streaming service.
The second announcement is that Apple Music for Artists analytics dashboard has officially exited its beta phase. The hub, which began beta testing in January 2018, is now available to any performer with tracks on the streaming service. It is available on the web and has also launched as an iOS app. The launch introduced some new features alongside the existing analytics, such as data from Apple-owned Shazam.