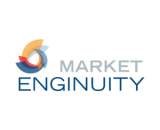 Market Enginuity announced the leaders for its podcast group. Laurie Belleau has joined the company in the post of vice president of digital innovation and general manager for the podcast group. She was previously director of digital sales, ad operations, and revenue partnerships for American Public Media. Belleau is a member of the IAB Digital Audio Committee and IAB Podcast Working Group.
"I am thrilled to welcome Laurie Belleau to Market Enginuity," said Harry Clark, EVP and chief revenue officer. "Her new role forges operations and innovation at the highest level, which will align our digital business as we accelerate premium digital audio opportunities."
The company also promoted Jim Lally to chief podcast sales officer. In this expanded position, he will lead and coach the sales team in the Market Enginuity Podcast Group as well as working with the company's other sales leaders to drive potential podcast revenue.
"We have always believed in growing from within, intentionally promoting talent when opportunities arise," Market Enginuity President Jim Taszarek said. "In this well-suited role, Jim will build on past success and continue to evangelize the power of podcast advertising to potential marketers, ensuring growth for PRX and unlocking potential for station-produced podcasts with national appeal. With Laurie and Jim's leadership, our company is well on its way to creating the future model for premium digital audio sales for mission-driven, inspiring, independent media."
Market Enginuity also shared two other internal promotions in the podcast group. Doug Latino is now vice president of client solutions and innovation and Alanna Vaughns is director of sales operations.