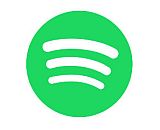 Spotify has another new feature idea being tested by some of its employees. The tool is called Social Listening, and its a way for a group of people to share control of their playback. Access is provided through a link or a QR code; once somebody joins, they can add songs to the queue. It's a step up from the existing feature for shared playlists.
For the avid followers of music startups, this feature may call to mind Turntable.fm, which let people take turns picking the next track in what became a shared music curation experience. It did a great job mimicking the experience of DJs sharing the decks. Although Spotify's Social Listening doesn't seem to offer real-time listening for multiple people yet, that would be a nifty development if the company chooses to pursue this concept.
For now, Social Listening isn't even being trialed by regular customers. Since it's an employees-only feature for now, RAIN News can't dive in to explore more, but tech blogger and sleuth Jane Manchun Wong identified the feature in Spotify's Android app and tweeted a screenshot of how it currently looks in action.
Spotify is working on Social Listening, letting friends to control music together with their own devices

Scan Spotify Code or open link for it to begin

For example, I'm listening Spotify right now. Feel free to introduce me new music: https://t.co/f59D0sis7Y pic.twitter.com/nPOlcPwQdG

— Jane Manchun Wong (@wongmjane) May 31, 2019