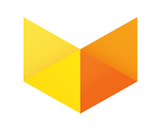 The Vox Media Podcast Network announce its new updates for the spring. The network covers the audio content for a suite of media properties including tech site The Verge and real estate blog Curbed. It is launching two new podcasts this season.
Nice Try! Utopian: This podcast has themed its first season on perfect places, providing the Utopian title. Avery Trufelman hosts an exploration of efforts to create perfect cities, suburbs, and communities around the world. The first episode has already been released.
Primetime: Todd VanDerWeff, Vox's critic-at-large, hosts this show about the impact television has on culture and how it has reflected the mindsets of the times. The first season is about how the small screen has depicted the presidency, with a particular focus on The West Wing, 24, and Veep. It has published three episodes so far.
In addition to the new IPs, Vox is also putting out a fourth season of its technology podcast Why'd You Push That Button and a second season of the philosophical Future Perfect.