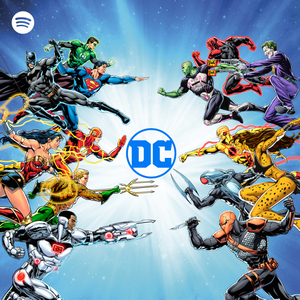 Spotify announced it is partnering with Warner Bros. and DC to create narrative scripted podcasts set in the entire DC universe. All content resulting from this partnership will live on, and be distributed by, Spotify exclusively.
It has been an important 30 days for Spotify, which closed an exclusive deal with The Joe Rogan Experience on May 20, moving the world's most popular podcast to Spotify exclusively, and signed Kim Kardashian West to a podcast development deal earlier this week.
The company says the Warner Bros. deal is the first to include the entire DC universe. Iconic characters like Batman will be ported into new audio-fiction shows. "Additionally," Spotify says, "the companies are expected to draw upon Warner Bros. Studio's broader collection of timeless titles as stand-alone podcast series."
This new business unit will be managed by Warner Bros. Digital Networks (WBDN). That company's digital studio, Blue Ribbon Content, will oversee the creative relationship, which means co-developing and co-producing (with Spotify) the shows. Spotify will handle marketing, advertising, and distribution.
Finally, the groups plan to develop wholly new and original content — that seems to be a blue-sky aspect of the deal, and no specifics are disclosed.