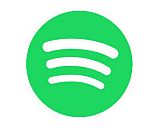 Spotify has inked a deal to further its interests in concerts and ticketing. The streaming company entered a global partnership with AXS and Eventbrite that will see both ticketing companies making personalized concert recommendations to Spotify listeners.
"Fans, artists, promoters and our venue clients all benefit from this aligned technology," said AXS Senior VP of Music Dean DeWulf. "It's a natural fit that extends the reach of the AXS platform into the Spotify ecosystem."
"With the new integration, Spotify listeners can complete their ticket purchase on Eventbrite in two quick taps — no login or captcha required," Eventbrite observed in a blog post. "Since every additional step costs 10% in conversion on average, this seamless checkout experience will reduce overall drop-off and dramatically increase ticket sales for artists and promoters."
Eventbrite recently purchased Ticketfly from Pandora for $200 million.