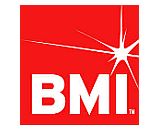 BMI announced two promotions within its upper ranks, effective immediately. Alison Smith, who was SVP of operations, distribution and administration, has been promoted to EVP of distribution, publisher relations and administration services. Mike Steinberg, whose previous role was SVP of licensing, has been elevated to EVP of creative & licensing.
"As the music industry continues to evolve it makes perfect sense to realign BMI's internal teams to better meet the needs of our songwriters, composers, publishers and licensees," BMI President and CEO Mike O'Neill said. "These new roles position BMI to build on the tremendous success of our creative and distribution teams, growing our relationships within the industry and creating even more impactful opportunities for both the music creators we represent and the businesses we partner with to deliver that music to the public."
BMI has been at the center of legal debates around licensing for a long time. Specifically, it is embroiled in a case around consent decrees and full-works licensing. The Department of Justice and BMI rate court Judge Louis Stanton have been at odds over whether BMI must allow any rightsholder full permission to license 100% of the work, regardless of what percentage of the rights they hold.