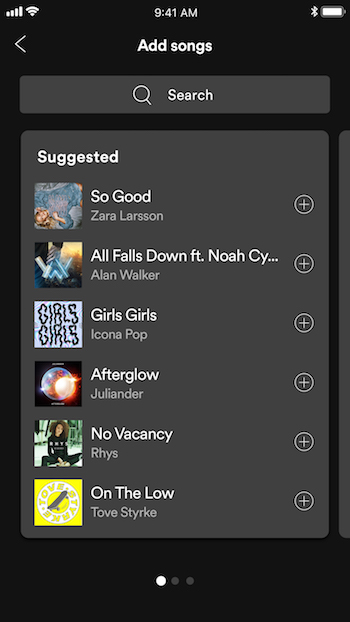 Spotify has unveiled a new version of its mobile app that adds select on-demand features to its freemium tier. Free listeners will get on-demand access to 15 of Spotify's personalized discovery playlists — such as Discover Weekly, Release Radar, and the Daily Mixes — and its popular curated collections — including RapCaviar and Ultimate Indie. All other listening on Spotify will continue to be in shuffle mode.
In addition, Spotify is adapting its recommendation engine for free listeners to incorporate existing user-made playlists. When a person searches for a song, the app will also suggest other tracks that are similar. The company dubbed this "assisted playlisting."
The final update is a data saver mode. Although freemium listeners still do not have offline listening, this mode cuts data consumption by up to 75% for those who want to minimize the impact on their mobile carrier plans.
"Our customers always tell us that music discovery and listening is a personal experience, and we are enhancing the free experience with this in mind," said Babar Zafar, Spotify vice president of product development. "This is the beginning of an evolution for Spotify and we will continue to make improvements that mirror our customers' needs. This is not only about giving users a more customized free experience from the day they sign up, but giving them more control over their listening experience so they can easily find and stream their favorites anytime, from anywhere."
Prior to today's event, there had been speculation that Spotify might be working on some type of voice-controlled hardware: either a standalone smart speaker or a specialized in-car device. Neither topic came up during the presentation, with all focus on the updates to the free mobile version of the streaming service. Spotify isn't the first to loosen up the restrictions on free listeners. iHeartRadio also recently announced that it would make a collection of playlists available on-demand.