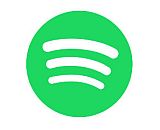 Spotify has expanded its Ad Studio platform, bringing the self-service tool out of beta. The Ad Studio will now be available in 18 additional markets around the world. This move marks a notable expansion to how businesses can advertise on the platform three years after the tool was initially introduced.
The version rolling out to new markets is in English, but advertisers will be able to create spots in the local language. Ad Studio has also received new options for call-to-action buttons and an interest targeting segment.
New Zealand, Spain, Germany, Italy, France, Norway, Denmark, Finland, Ireland, Netherlands, Mexico, Colombia, Chile, Argentina, Philippines, Singapore, Malaysia, and Taiwan are the latest countries to receive access to Ad Studio.
"Since launching Ad Studio in 2017, we've provided businesses of all sizes a way to buy and create rich, targeted audio advertising on our platform in a turnkey, budget-friendly way," said Derek Kuhl, Spotify's head of self-serve advertising, in a statement. "As we come out of our successful beta period, we will continue to evolve our offering with increased capabilities, providing a unique toolkit that will allow them to reach our engaged audience."