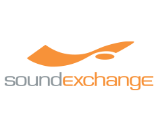 The Copyright Royalty Board (CRB) published its acknowledgement of SoundExchange's intent to audio the music royalty payments of Pandora and several broadcast groups. The intent to audit notice was filed in December, and the CRB published details in the Federal Register.
The broadcast groups are Beasley Broadcast Group, Greater Media, Saga Communications, and Univision. the audits cover the webcasting activities of those groups — broadcast radio pays music royalties to labels for the use of recordings in Internet streams, though not for over-the-air use. SoundExchange is the government-sanctioned organization which collects and distributes royalties to artists and labels.
An audit sounds alarming, but in fact is a standard annual process. SoundExchange is permitted to declare its intent to audit each December, and it may stretch the examination back three years if it chooses. Last year the audits were conducted for iHeartMedia, CBS Radio, and Live365. (Live365 recently announced its intent to end its business on January 31.)
SoundExchange pays the auditing expense, unless it goes badly for the streaming entity. If the audit reveals that the streamer underpaid by 10% or more, the bill shifts to that company.