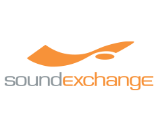 SoundExchange has forecast that it will deliver $860 million in payouts this year. President and CEO Michael Huppe gave the prediction at the A2IM convention. Last year, SoundExchange's distributions totaled $802.6 million. If it reaches the $860 million mark, it will be 7.1% growth over the prior year, which was only up 3.8% from 2014. It would also be a second consecutive year of single-digit growth after SoundExchange saw increases of 31% in 2014 and 28% in 2013.
Huppe also used his speech to discuss the organization's policy platforms. The first of those is the Fair Play Fair Pay legislation that seeks to secure payments from radio for performers. Second is the Digital Millennium Copyright Act, which is current under government review. That legislation includes the safe harbor provisions that protect online companies from liability when its users upload copyrighted material.
SoundExchange recently announced that it plans to appeal the webcasting rates set by the Copyright Royalty Board. "SoundExchange believes, respectfully, that the webcasting rates set by the Copyright Royalty Board (CRB) in the Web IV proceedings do not reflect a fair market price for music and will erode the value of music in our economy," the group said in launching the proceedings.