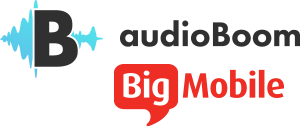 Podcast platform audioBoom has signed a partnership with Australian mobile advertising company Big Mobile, to exclusively market audioBoom's spoken-word inventory to advertisers in Big Mobile's market across Australia.
The announcement comes with a couple of metrics. First, 2.9-million Australians have listened to a podcast in the last 12 months. Second, a more daring projection: "Penetration is set to increase to 1 in 2 Australians." The source of that projection is not disclosed, but compare to the 38% of Americans who have ever listened to a podcast, according to Edison Research surveys collected in January-February.
"Podcasts have become a popular feature of people's mobile lives," said Graham Christie, Group CEO of Big Mobile."
AudioBoom's network includes some of the world's leading media brands and broadcasters — The Sun, NBC Sports, Yahoo!, and The Times. The network has also co-produced well-known podcasts such as The Russell Brand Show, and, in a recently announced representation deal, the legal investigation show Undisclosed.
AudioBoom is HQ'd in London, with offices in San Francisco, New York, and Melbourne. Big Mobile is located in Australia's major cities, and in Singapore and Manila.