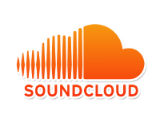 We heard rumblings that SoundCloud might face legal action from the major labels, but the one to strike first is actually a UK collection society. PRS for Music is suing the online audio platform because SoundCloud does not have a license for the UK or Europe to play tracks that include material it represents. PRS said it sent SoundCloud a list of 4,500 musical works that sample its represented material, and that the audio service responded by taking down 250 of them.
"If the streaming market is to reach its true potential and offer a fair return for our members, organizations such as SoundCloud must pay for their use of our members' music," PRS said in a statement. "We believe that all digital services should obtain a license which grants them permission to use our members' music and repertoire, in this case the works of songwriters, publishers and composers."
This is not the first time PRS for Music has voiced displeasure with the state of royalties at SoundCloud. The group's CEO, Robert Ashcroft, has criticized online platforms such as SoundCloud or YouTube that he said took advantage of safe harbor laws.
SoundCloud appears to be working behind the scenes to develop better monetization programs so that both the platform and the artists and songwriters can generate revenue from participating in the community. It is reportedly working to ink deals with the major labels to get on board with its plans, but so far the only confirmed progress is an arrangement with Warner Music Group.