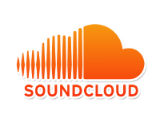 SoundCloud has made its uploader-focused Pulse app available for iOS three months after launching on Android. The app, which focuses on the creators using the audio platform, debuted on Android in November. It is designed to help Soundcloud uploaders share their work, engage with listeners, and view analytics for their tracks.
The iOS release of Pulse closes a circle for producers and other uploaders who provide content to the SoundCloud platform. The company and its key products (website app and phone apps) turned a 90-degree corner in December of 2012, shifting focus from a social platform for producers storing music files and collaborating with others, which was Soundcloud's founding principle, to a mass-market listening platform. That product shift was meant to attract a mainstream audience, as opposed to the legacy creative audience. The idea was to compete with YouTube.
The strategy worked, and Soundcloud is estimated to have an impressive audience of 175-million users — about double the listenership of Pandora or Spotify. At the same time, a problem emerged. The creator class, which pays for uploading access to the platform (unlike in YouTube), saw its most useful features reduced or (in the case of the main Soundcloud phone apps) eliminated in favor of features that make it easy to slide around SoundCloud surfing the music. Many Soundcloud creators have felt shoved to the back of the bus, and the Pulse app is clearly meant as a corrective measure. When the Android version was unleashed last November, there was general rejoicing — except for disgruntled and begrudgingly patient iOS users.
SoundCloud has been other challenges in recent months. Even though it finally secured the label agreement with Universal Music Group that it had sought for many months, SoundCloud's recently released 2014 financials raised some questions about its outlook for the future. The company did kick off the year with a fundraising round, and more fundraising is possible. All that activity without much disclosure has made it difficult to gauge just how healthy SoundCloud is.