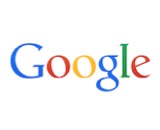 Spotify announced that it is switching the operation of its streaming music service to Google's Cloud Computing platform. Its old system relied on a network of data centers, as well as some assistance from Amazon Web Services.
The infrastructure underlying a music streaming service doesn't get much attention from consumers or advertiser. But the technology challenge surmounted by giant cloud services is monumental in the case of a big global platform with millions of users, all streaming media, like Spotify. And, of course, like Google's YouTube. The rarity of glitches is miraculous.
The transition to Google most likely won't have any noticable impact on Spotify's users. But in terms of the behind-the-scenes work, the change means that Google is getting more votes of confidence from more online services. Amazon has been the gold standard for some time, providing support for music brands such as SoundCloud, Shazam, BandPage, and Sonos. If Google is able to pose a serious alternative to Amazon, music services could see better support or just lower infrastructure costs due to the increased competition.