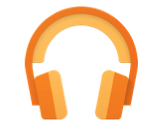 Google Play Music is getting an update that will add the option to search YouTube videos from within the app, further bringing together Google's music and video empires.
The upcoming app upgrade will only show music-related video hits, such as clips with official audio or a cover of a track. In version 6.4 of the app, video results will appear for all users, including paying listeners and non-subscribers.
YouTube, of course, has been a leader in presenting music via video, is one of the most recognizable brands in online audio, and is the largest distributor of online music. YouTube is a leading indicator of how digital natives (young Millennials) conceive of music as a free commodity. Finally, YouTube Red's joint music/video subscription solidifies the platform as a powerful source of entertainment.
Though firmly rooted in audio, music services have increasingly adopted video.  Spotify has finally made its move to include visual content, adding both podcasts and video shows to its mobile programming. On the business side, Pandora has been using video ads for years, most elaborately in custom branding campaigns. Apple Music and Tidal have also announced exclusive video projects to help bolster their music product. Video is becoming an established feature in music streaming services.