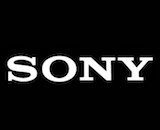 Sony Music Entertainment has renewed its deal with Tencent Music for distribution in China. The conglomerate operates QQ Music, a very popular streaming service for the Asian market.
"Tencent Music's promotion of the legal use of digital music has made a very positive and lasting change to the market for music labels and music fans," said Denis Handlin AM, chairman and CEO of Sony Music Australia/New Zealand and President, Asia. "The difference we have made together in the development of artists and in fan engagement through our strategic partnership is most significant."
QQ Music announced in July that it turned a profit, a noteworthy accomplishment at this stage in the streaming economy. In the same month, Tencent also merged QQ Music with China Music Corp., creating a joint entity now operating three different platforms on freemium business models.