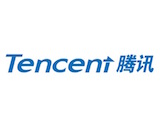 Chinese conglomerate Tencent announced a merger between its QQ Music unit and China Music Corp. This joint entity will run three of China's streaming music services: QQ Music, Kugou, and Kuwo. Each of them will continue to operate as an independent unit and brand, and all will use a freemium business model.
Tencent is Asia's largest Internet company, and it will hold a majority stake in this new music entity. It issued a statement that there is an IPO plan in the works, but it didn't disclose any additional details.
The note that all of the included music services will offer free and paid tiers is timely. Tencent Penguin Intelligence recently released survey results that showed hesitance among Chinese listeners to buy music or music access. The availability of free services has dissuaded many from paying for a music subscription.