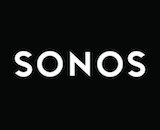 Sonos has filed a lawsuit against Google, alleging that the tech giant infringed on patents in developing its smart speakers. The suit claims that Google infringed on five patents and seeks both financial damages and a ban on the sale of Google's speakers, smartphones, and laptops in the U.S.
"Google has been blatantly and knowingly copying our patented technology," Sonos CEO Patrick Spence said in a statement. "Despite our repeated and extensive efforts over the last few years, Google has not shown any willingness to work with us on a mutually beneficial solution. We're left with no choice but to litigate."
A representative from Google acknowledged that the two parties have had exchanges on intellectual property. "We are disappointed that Sonos brought these lawsuits instead of continuing negotiations in good faith," Google spokesman Jose Castaneda said. "We dispute these claims and will defend them vigorously."
Sonos began working with Google in 2013, two years before the bigger company began putting out hardware with voice assistants. At that time, their collaboration was centered on making Google's digital music platforms work well with Sonos' wireless speakers and Sonos provided Google with blueprints for its technology. After Google released its own voice-activated hardware, Sonos discovered that the devices were using its knowledge and concepts in multiple ways. Despite multiple efforts to enact a licensing deal for the technology, Sonos said Google had little response.
The lawsuit may represent a sliver of the challenges smaller tech businesses like Sonos face in working with larger businesses that dominate the field. Sonos' suit only covers five patents, but the company said that Google and Amazon have each infringed on about 100 copyright protections. Leadership at Sonos said that they couldn't risk having legal cases against both companies, which provide the voice assistants used on its smart speakers. The execs also said that even though companies like Google and Amazon have been difficult partners for years, they never took their arguments public for fear of retaliation.