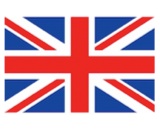 Customer consultancy Quadrangle released data around smart speaker adoption in the UK. According to its research, 22% of UK citizens have a smart speaker in their homes. That rate is up from 9% in 2017.
The ownership growth was largely sparked by younger generations. More than half (53%) of both millennials and Gen-Z consumers said they thought voice technology was the future, compared with 34% among baby boomers.
Despite the interest in voice tech's applications, consumers also had notable rates of concerns around privacy. Across the UK public, 70% were uncomfortable with how brands store and use their personal data.
"This report clearly illustrates the data privacy concerns that stretch across all generations," said Ben Skelton, Quadrangle's group chief executive Ben Skelton. "Brands need to find a balance between personalisation, transparency and humanity when engaging with consumers. Voice technology can potentially unite all three of these to manage customer interactions with brands – but it requires brands to communicate how data is being used with clarity and to be transparent about the benefits and drawbacks."