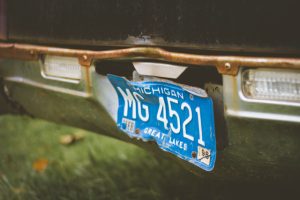 Last week we began receiving notes from webcasting clients of two large hosting companies, Radionomy and StreamLicensing, noting that recent changes and communications had troubled their webcast stations. The two situations are coinciding in time, but are unrelated to each other. However, both are about music licensing.
Radionomy Streamlines Its Streams
At Radionomy, one station owner told us that voice announcements appeared in station streams notifying customers that station listening in the U.S. would be limited to Radionomy-owned players — in other words, the Radionomy.com website player, and the Radionomy mobile app. In the Facebook group for Radionomy producers, station owners complained that they did not receive notice from Radionomy before the change was implemented, and noted that their traffic metrics showed sharp drop-offs in U.S. listening as a result of the presumed geoblocking in non-Radionomy apps. Since some stations must maintain a baseline of listening hours to qualify for Radionomy hosting, some owners feared losing their stations.
Radionomy told RAIN News that streaming has indeed been restricted in some 3rd-party platforms. "By this restriction Radionomy is focusing the distribution on company's proprietary channels and curated 3rd party channels," Radionomy said. Streaming continues normally in the Radionomy players plus iTunes, WinAMP (owned by Radionomy), connected devices, and smart speakers.
Why? It's about the cost of music in the U.S., a tenacious business problem for all stakeholders in the American small webcasting ecosystem since the expiration of protective legislation (the Webcaster Settlement Act of 2009) on December 31, 2015. At that same time, a higher webcast royalty rate paid by webcasters to labels was set by the Copyright Royalty Board, the second blow of a devastating change in how small webcasting is regulated. As a result, this from Radionomy: "Radionomy needs to slow down the proliferation of the multiple platforms distributing Radionomy Stations streams due to the important increase of the US Music Rights cost."
In a bit of added context, Radionomy said that advertisers are less interested in non-Radionomy distribution apps, so monetization of Radionomy's ad-supported business is more difficult through them. Hence the concentration into Radionomy's house-owned apps and iTunes.
StreamLicensing Grapples With Licensing
At about the same time StreamLicensing, a competing webcast host, had its hands full with disgruntled station owners and a broken contract with ASCAP, one of the world's largest Performing Rights Organizations (PROs) which represents songwriters who partially own a significant portion of recorded music played on internet radio.
The station owners heard from ASCAP first, notifying them that StreamLicensing's ASCAP license had been terminated by ASCAP, and inviting station owners to "obtain a discounted, easy-to-administer license agreement directly from ASCAP on ASCAP.com." The communication was both surprising and baffling to some, and probably unwelcome to all, as the StreamLicensing host plan includes music licensing. Few if any station owners wish to enter into direct contract with a royalty collection agency, or take on the administration tasks required to license music.
ASCAP asserted that StreamLicensing had breached its license, and failed to pay for some (undisclosed) licensing period. StreamLicensing disagrees, and told RAIN News that the company had been inaccurately billed for royalties for "streaming elements that were not applicable to royalties." CEO Anthony Michael Hernandez told us that he had hired an independent auditing firm with extensive music licensing experience to examine the situation, and also brought on a software development team to join the review.
Hernandez said he believes the PROs might owe money to StreamLicensing, not the other way around. He called ASCAP's action "bullish" and "vicious." In a communication to station owners, Hernandez said, "StreamLicensing has been working with representatives of the performance rights company regarding what we believe is an inaccurate data count that impacts what we pay to ASCAP. That matter has not been resolved but the unilateral action was taken anyway. We are in the process of reaching our ASCAP contact and urge you to stick with us as we work out a satisfactory resolution that protects you and your streaming service and the legal rights of our company."
ASCAP sees it differently, confirms that it terminated the StreamLicensing license on June 30, and that StreamLicensing can not provide ASCAP licensing to station owners as of July 1. ASCAP stated that any claims that the PRO acted inappropriately, or outside its rights, are false. In framing a public statement, ASCAP reflected its representation role to songwriters and composers: "We very much appreciate that customers of Streamlicensing.com value the creative work of the songwriters and composers whose music they use on their services, and we regret that they are being inconvenienced by Streamlicensing's breach of the ASCAP license. That is why ASCAP is working directly with Streamlicensing's customers to make the transition to an ASCAP license as smooth as possible."
Conclusion
While station owners might have legitimate complaints with how licensing issues have been communicated and remedies implemented, the cost of music for small-business webcasting (which is often semi-pro or hobby webcasting), and the built-in complexity of multiple music stakeholders, are regulatory facts that settle into all levels of the webcasting ecosystem, from Spotify and Pandora to a hobby internet radio station. As was the case in late 2015, as the Small Webcaster Protection Act neared expiration, a collective and organized lobbying effort seems like the best hope of improving the business conditions for small webcasters and their hosting companies.