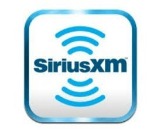 Satellite broadcaster SiriusXM is planning a two-week activation of non-subscribed car receivers starting May 19. Drivers of those cars will find that they can tune in a selection of Sirius stations until June 1, when the promotion ends.
The promotion is paired with a concert announcement — Miami-based star "Pitbull" (Armando Christian Perez) will perform a broadcast concert on May 19 at New York's Apollo Theater. Pitbull's new SiriusXM channel (Pitbull's Globalization) begins that night at 7pm.
The "listening preview program" targets non-subscribers, and will work in most, but not all, of the satcaster's receivers on the road. Sirius has not disclosed how it will notify drivers that their in-car receivers can be tuned.
SiriusXM claims to be "the world's largest radio broadcaster measured  by revenue," and has over 27-million subscribers.
Signing Pitbull follows the company's unsuccessful attempt to coalesce a Latino audience around another star, "Piolin" (Eddie Sotelo), whose program lived a relatively brief life. (Piolin recently signed an exclusive podcast deal with PodcastOne, and this week announced a video channel on the Latino video sharing site Tu Vision Canal.)