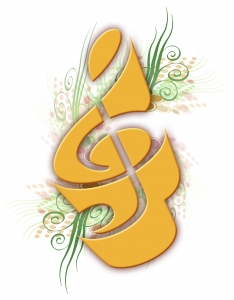 "Free is death."
That from Doug Morris, chief executive of Sony Music, as quoted by The Financial Times (subscription link). The context is free on-demand listening in music services, specifically Spotify, which has one of the most interactive free-listening platforms.
Spotify is negotiating new music licensing contracts with major labels. And the fulcrum of potential change involves how Spotify Free works. It functions partly as an on-ramp to Spotify Premium, the $10/month, fully on-demand subscription service. It is also a stand-alone service monetized with advertisements. About one-quarter of Spotify's 60-million global monthly users pay for the Premium service, which eliminates commercials and enables downloaded music for offline listening.
The labels want to accelerate the upsell of Spotify Free listeners to Spotify Premium, because the margins are better in the subscription plan. Hence dire statements about free music.
Can Free Be Productive?
It is interesting to reflect on the music industry's approach to free content over the time span in which music has been an Internet commodity. I remember going to music industry conferences in the early 2000's after the Napster meteor had hit, when the record label battle cry was "You can't compete with free." Familiar? One standard reply in those mid-Napster, pre-iTunes days was to hold up bottled water. In other words, find a way to improve the free product (better quality water, portability) that will compel consumers.
In one trade conference after iTunes launched its download music store in 2003, but was still young and unproven, a music label executive said, "We're just glad to see a model in which consumers seem willing to purchase music." They sure were, but the labels had to be dragged into a key consumer value: Single-track purchases. iTunes dismantled the CD, proving that choice and convenience were crucial values which drove the Napster revolution. iTunes became the world's biggest music store with a 99-cent product. Music wasn't free in iTunes, but it was liberated.
The Progression Continues
The technical and business elements which enable streaming — bandwidth in the home, powerful mobile devices, licensing frameworks — have given rise to another degree of liberation around key values of choice, personalization, mobility, and low cost. While the growth of streaming might seem sudden, the uptake of music subscription has been grindingly slow by Internet product standards. Rhapsody, the venerable all-pay service, launched in 2001, and only in February reached 2.5-million customers. On-demand streaming didn't catch the American consumer imagination until Spotify launched its U.S. service in 2011. The free-listening plan (which was more restrictive than it is now) provided an easy on-ramp to experience the values of a celestial jukebox.
The bad news for labels was that unit sales began dropping off a cliff as consumer listening reached for the cloud. In the RIAA's recently released report of the 2014 U.S. record industry, streaming revenue surpassed CD revenue for the first time — CDs having been on a steep slide for longer than download sales. The progression is clear enough: CDs gave way to downloaded music; downloaded music is now declining as a streaming industry enjoys double-digit yearly growth. And Spotify's free listening in the U.S. market provided an important pivot point.
Has Freemium Worked?
Spotify's 15-million global subscribers represent a remarkable accomplishment. Consider that of Pandora's roughly 81-million monthly listeners, only 3.5-million pay $5/month (half the Spotify price) for Pandora One, which scrubs the commercials out. In a study commissioned by Pandora, to support its Copyright Royalty Board rate arguments, Edison Research found that non-subscribers expressed no interest in on-demand services, even when hypothetically priced at $2.99/month.
Services with no free-listening plan have much lower subscriber numbers. Rhapsody, as mentioned, has 2.5-million sign-ups. Beats Music (without much marketing during the last year as it gestates within Apple) is way under a million.
So Spotify has already refuted "Free is death." It's understandable that labels wish to accelerate music subscription, which (according to the RIAA) spins off 76% as much revenue as free listening, from a sliver of the market size. According to the Financial Times report, labels would like to keep free listening, but make the music less liberated through volume caps or fewer interactive choices. A Spotify executive is quoted saying those restrictions would drive users to the really unrestricted music playground — YouTube.
Perhaps the sweet spot can be found only through experimentation and testing. But it might be a mistake to think that Spotify is the market-leading subscription service because it's doing things wrong.