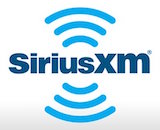 SiriusXM notified us of a creative and strategic agreement with podcast production house Audio Up to make podcasts and other types of audio. Audio Up is run by founder Jared Gutstadt.
"Under the agreement," the PR reads, "Audio Up is expected to create new original scripted podcasts for SiriusXM and its owned audio platforms – which include the SXM App, Pandora, and Stitcher – while also collaborating with SiriusXM to develop new audio entertainment concepts and forge new promotional and distribution synergies across SiriusXM properties."
In the deal, SiriusXM gets first-look privileges for any audio concept developed by Audio Up, and a co-production option. Sirius also gets exclusive ad management and sales for any audio production created by Audio Up for SiriusXM. The collaboration is intended to "forge new promotional and distribution synergies across SiriusXM properties."

But Wait, There's More
Rather as an afterthought, the announcement notes that Sirius has led a $12-million fundraising round (Series B), and placed SVP Andrew Moss on the Audio Up board.
Curious about this, and remembering that SiriusXM used a similar nibble-and-grab tactic in its gradual takeover and full acquisition of Pandora, we asked whether this part of the news could be characterized as a "partial acquisition." The answer was No, it is better framed as a "minority investment." We don't see blinding daylight between those two characterizations — but no matter, the bare facts are that Sirius has invested in Audio Up, intends to co-create product with the network, and is sitting in one of the board chairs.
Audio Up received $4.5-million in funding from MGM last year.
The two companies certainly intend to explore a collaboration deeper than the standard pod-plus-adrep deal. Audio Up is expected to be an additional creative driver for SiriusXM in connecting artists, labels, brands, and creators of all types in developing new audio entertainment programming across SiriusXM channels, and exploring new possibilities for original scripted, podcasts and branded audio content opportunities for advertisers.
A Few Details
Forthcoming new Audio Up original podcast series include The Playboy Interview, an interesting concept which presents teleplay-type reenactments of some of the most iconic Playboy Interview conversations in history, featuring Taye Diggs as Muhammad Ali, Rosanna Arquette as Betty Friedan, Gina Gershon as Oriana Fallaci, among others.
Several back-catalog shows will gain new life by presentations in the SXM App, Pandora, and Stitcher (yet another SXM subsidiary).
"Podcasts have only scratched the surface of their potential as a powerful driver for discovery, and an entertainment medium with virtually no creative boundaries," said Audio Up CEO and Founder, Jared Gutstadt. "With the vast reach and wide diversity of listeners that SiriusXM, Pandora and Stitcher together represent, we not only have a massive new multi-platform outlet for our original programming, but in SiriusXM we have a creative ally who shares our ambitions to keep pushing podcasting forward."
"Whether it's inventing a new breed of boundary-breaking original podcasts or developing innovative audio concepts that let brands and creators connect with listeners in new ways, Jared and Audio Up have become the place where talent meets technology," said Scott Greenstein, President and Chief Creative Officer of SiriusXM. "Audio Up is known for creating podcasts that combine music, entertainment, and rich storytelling to create bold new listening experiences, and we're thrilled to welcome them to our extended SiriusXM family."
.