In a Livewire Labs release on Friday, 158 podcast hosting platforms are listed by number of new episodes posted in a single month.
"One of the ways to measure the health of the current podcast ecosystem is to measure the number of new episodes published in a given period," the company says. About 1.9-million new episodes were posted in September, according to Livewire's count.
Listing and ranking the platforms is secondary, but certainly of interest. Anchor is shown to host an eye-popping 24% of all those September episodes. Anchor is noted for its ease of use for beginners. We might speculate that many of those episodes are one-and-done (or few-and-done) podfades. But that doesn't diminish Anchor's influence in the ecosystem.
Below are the top 20. Note #9 — SermonAudio, a tightly defined niche podcast host where many of the podcasts are video. Go HERE to see all 158 — guaranteed to show platforms you've never heard of.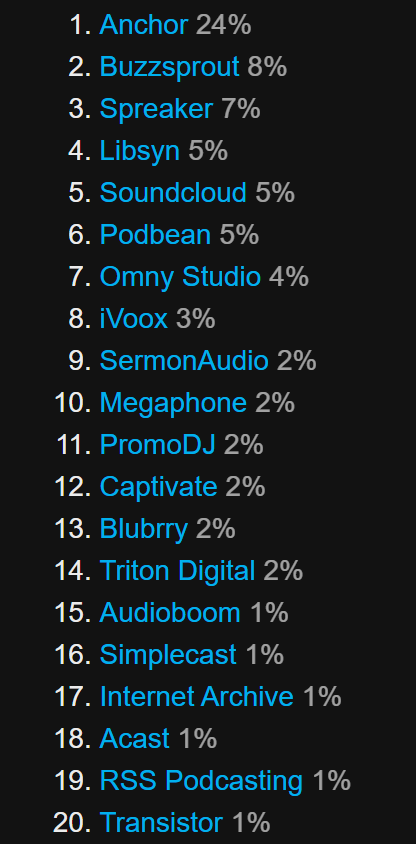 .