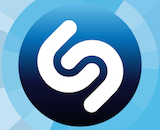 Shazam announced a new feature focused on businesses looking to use the recognition app for marketing. Shazam for Brands adds more ability to create data-driven storytelling on top of the core Shazam functionality. It offers tools for data collection and analysis, branded content, and more scannable material for customers to engage with.
"We are launching Shazam for Brands because we believe Shazam is uniquely positioned to become the default platform for connecting the mobile world with the real world," Chief Revenue Officer Greg Glenday said.
Shazam for Brands is most focused on Visual Shazam, which the company added to its app a year ago. When the image recognition option came out, we predicted that the high-octane partnerships Shazam was pursuing indicated the broad reach the company was hoping for. It has since worked with Coca-Cola, Target, Clinique, and Fox. This new feature shows that Shazam is still gunning hard for that global tech brand prestige.