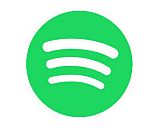 The lawsuit filed by David Lowery against Spotify has gotten a new wrinkle today. Lowery's legal team has filed a request to see all the correspondence sent by the streaming service to potential participants in the class action suit. The lawyers want a court review of any interactions between Spotify and putative class members about the streaming platform's settlement with the NMPA.
Shortly after Lowery filed his suit, Spotify and the National Music Publishers Association announced an agreement for managing songwriter royalties. Lowery's camp has voiced concerns that songwriters who sign on to that Spotify system will lose their right to sue for royalties, perhaps unknowingly.
"Neither Spotify, nor any person acting in concert with Spotify, should be encouraging prospective class members to waive their copyright infringement claims and remedies without providing appropriate information about the pending class lawsuit as well, so that the putative class members may make an informed decision," the legal team said in its request.
Spotify has not responded yet to this most recent filing.