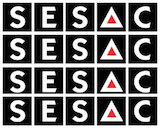 SESAC has been acquired by the Blackstone Group. The collection and licensing society bills itself as the only one in the U.S. handling public performance, mechanical, synchronization and other rights under a single umbrella. Financial details of the acquisition have not been revealed, but the deal is projected to close by the end of Q1 2017. Blackstone, an investment company, has more than $360 billion in assets under management and is itself valued at $35 billion.
"Blackstone is acquiring our company with the specific intent of backing the existing management team, and shares our long-term vision for the company with a history of adding value to their portfolio companies as a supportive strategic partner and capital provider," SESAC Chairman and CEO John Josephson said. "We anticipate a seamless transition in ownership with no disruption to our business activities as a result of this transaction."
SESAC had expanded its own licensing capabilities with the purchase of the Harry Fox Agency in 2015. That arrangement added the mechanical royalty services to its available features. Most recently, SESAC had partnered with a Swiss collection society for a joint venture aimed at issuing single source licenses for both groups' catalogs.