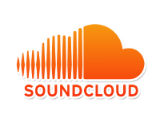 Everybody seems to want SoundCloud to be acquired, though the company itself does not publicly contribute to speculation. The latest? MBW reports unnamed sources saying Google is now investigating a SoundCloud purchase.
This latest rumor follows a Financial Times piece in September targeting Spotify as an interested buyer. In December, TechCrunch found an anonymous Spotify insider who said that shopping expedition had ended; Spotify was out as potential buyer. Previously, Twitter explored an acquisition, then settled as a capital investor.
The latest rumor swirl is supported by the fact that SoundCloud hired a Google exec Holly Lim as CFO — such connection can foresee inside baseball deals when a key executive has close ties to a powerful potential buyer.
MBW also notes that all three major label groups (Universal, Sony, Warner) have ownership stakes in SoundCloud; MBW dug through regulatory finding to identify actual share ownership (four percent or less for each).
Last year's rumored interest from Spotify priced SoundCloud at $1-billion. MBW now assigns a price of $500-million, according to "music biz insiders."
If this rumor becomes reality, Soundcloud would be added to Google's stunning audio product line, which includes Google Play Music (on-demand music and podcasts), YouTube (the world's largest on-demand audio delivery platform), YouTube Red (paid subscription to YouTube with zero ads plus downloading), Songza (acquired July, 2014, technology assimmilated into Google Play Music).
SoundCloud has traipsed a long and winding road. Founded as a collaborative audio-sharing platform targeted to music producers, SoundCloud made it money through subscriptions for cloud storage. The company switched out that strategy in late 2012 when it redesigned its web platform, slanting its optimal use to listening, and veering away from the legacy function of uploading, sharing, and building communities of creators.
The result has been a spectacular rise in audience, sometimes estimated as high as 250-million listeners. SoundCloud's music catalog is eclectic, rather like YouTube (SC has been called "the YouTube of audio," which could also describe YouTube itself), packed with mash-ups and covers. As the audience swelled, lengthy negotiations with labels finally got the majors on board and reduced the risk of infringement lawsuits.
Monetizing all this product development in underway via advertising and an expansion of subscription plans. But it's easy to imagine SoundCloud as an acquisition target for a company that finds a strategic fit with the business model, unique content, and technology development.
One of these days, a SoundCloud rumor will prove out.