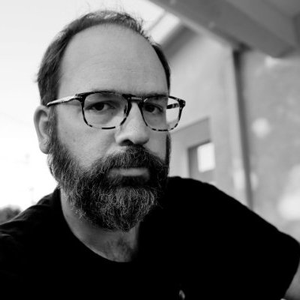 Scott Philbrook, the creator and co-host of the popular Astonishing Legends podcast, spoke with RAIN News about how his show got started, where it stands now in audience growth, and what the future holds. The conversation cut a profile of an entrepreneurial audio content creator and a show on the rise seeking ever more secure sustainability.
Astonishing Legends is a long-form conversational program in which Philbrook and co-host Forrest Burgess examine strange and legendary phenomena. The shows are about an hour long each, and many topic get two or three episodes. In other words, these are deep explorations of strange and fascinating topics. A six-person team researches, writes, records, edits, and promotes the shows on a mostly weekly schedule, skipping each fourth week.
Scott Philbrook told us that his episodes garner about 250,000 downloads in the first week after posting, with a longer tail of listening after that. At the start, though, he counted about 3,000 downloads per show — which, it should be noted, is hardly paltry, as most first-time podcasters would readily agree.
Did he have doubts at the beginning? Yes. "We didn't know what would happen, what the depth of the market was. If we decided to stop, it would still be a fun experience." One stroke of good fortune was landing on the iTunes "New & Noteworthy" list soon after launch, which provided an early burst of exposure.
After starting with the venerable hosting company Libsyn, with no advertising out of the gate, Astonishing Legends was courted by audioBoom for hosting and ad sales. "When audioBoom reached out, I liked and trusted them immediately. I appreciated that the offer came with zero pressure." Philbrook made the switch. "We grew together," he said.
We asked what CPM the show enjoys from advertisers, a question that must always be asked even when the answer is unlikely to be disclosed. True to expectation, Scott Philbrook replied more generally: "I can say that this year we'll be in a position to have a modest income" for the two hosts.
A good feel for advertising helps Philbrook understand the financial ecosystem of podcasting. He was a professional editor of TV commercials for 15 years. "I have a pretty good feel for what ad agencies and marketing people expect out of advertising — I was bossed around by ad people for 15 years," he joked.
While advertising is the main driver of the show's business success, Scott Philbrook and his team collect about $1,700 per month from Patreon, the crowd-funded patronage site that fits well with podcasting's ongoing costs. a funding crowd of 333 patrons contribute a little over five dollars each. That, by itself, is an interesting observation of how podcasting competes with other online media for time, ears, and money. Five dollars a month represents a subscription to Pandora Plus, for example. Scott Philbrook glanced at his Patreon dashboard as we talked, and noted that 20-30 patrons were in the $10/month category for at least 10 months. That's almost a year of Spotify at full retail.
After two and a half years of Astonishing Legends, what's on the horizon, does Philbrook aspire to a podcast empire? "I don't have an egomaniacal vision, but I would love to produce more shows. We've talked about producing other shows, or incubating other shows. We cannot now because of time. That is the single biggest issue."
In podcasting, as in other mediums, time equals money and money equals listenership. "It's going well … if our audience continues to grow," Scott Philbrook said.
---
Scott Philbrook will be a featured speaker at the RAIN Online Audio Advertising Summit in New York on Feb. 28. The morning-only knowledge and networking event will present over 20 industry experts in webcasting, podcasting, streaming music, sound design, data, and audience research. 

---