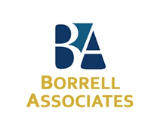 Digital revenue for traditional radio stations is projected to grow at a 22% year-over-year clip in 2017, according to a new report issued by Borrell Associates and the Radio Advertising Bureau (RAB).
"Digital revenue" is a line item with many parts for terrestrial radio. While RAIN's focus on the digitization of analog audio is mostly about online audio (streaming and podcasting), radio stations are also challenged to build revenue toolkits that include website advertising, selling digital marketing services to their advertising clients, and other potential income drivers.
The headline of this study is projected digital revenue growth of 22% for 2017, with total dollars growing to $752-million. (Top line total U.S. radio revenue is about $17-billion.)
Average digital earnings per station in 2016 was between $49,159 and $602,783. That eye-opening disparity is probably due to market-size differences.
This is the fifth year of the Borrell/RAB collaboration for this benchmarking. One striking feature of the result is the sense of preparedness and sales skill reported by radio stations. Here is one key takeaway: "The vast majority of radio advertisers believe that radio sales reps possess solid marketing and digital skills." That's not puffery, when you consider that two years ago the 2015 projection said this: "Nearly two-thirds [of surveyed radio managers] believe their sales reps are talking to the wrong buyers when trying to sell digital." The tone of that 2015 report was one of incipient discovery as radio stations began exploring the digital side of their businesses, and started staffing it up.
As U.S. commercial radio was poised to develop digital awareness quickly in 2015, it harvested rewards in 2016, according to Borrell's research:
Digital ad sales growth averaged 12% for radio stations.
Small markets saw far higher growth rates for digital sales – between 36% and 83%.
2.5% of market clusters made more than $5 million in digital sales.
Stations are becoming less dependent on banner ads, selling other forms of digital advertising.
Looking ahead, Borrell's survey found uplifting results. "We're seeing a lot more optimism from radio managers this year," CEO Gordon Borrell said. "Twice as many told us they're planning for growth of 20% to 50% in 2017, so there's obviously something in the air."
RAB head Erica Farber is committed to driving digital success. "The RAB is focused on providing digital training and continued knowledge building for our members," she said in a statement. "We're starting to see great momentum with digital in both small and large markets. Stations that are evolving their offerings beyond their core broadcast business are seeing revenue benefits."
---