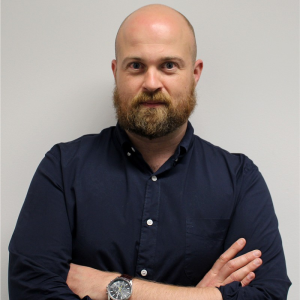 Australian radio company Southern Cross Austereo (SCA) has created a new executive role — National Digital Sales Manager. To fill it, Daniel O'Callaghan comes over from the competing Australian Radio Network (ARN).
O'Callaghan has fulfilled sales manager stints at S&J Media Group, and has extensive experience in planning and strategy roles for industry trade body Commercial Radio Australia, as well as agency side, in both European and Australian markets.
The role is new at SCA, perhaps surprisingly, and O'Callaghan will be responsible for leading the digital sales team to accelerate digital audio revenue growth through the LiSTNR platform across radio, podcasts, music and news, as well as SCA's exclusive partnerships with SoundCloud and Sonos Radio. (Last year SCA partnered with SoundCloud to create SoundCloud Radio.)
O'Callaghan will also be responsible for growing relationships with key digital agency teams and programmatic trading desks, along with providing strategic campaigns and pitch support for multi-platform campaigns. He will report to SCA Head of Digital Sales and Operations Jonathan Mandel.
"Dan brings extensive experience in building and fostering relationships with agencies and brands, as well as leading teams to achieve exceptional results. We know he's the right fit to grow and promote our LiSTNR Network offering and drive our agenda to double the size of the overall digital audio market. His industry knowledge, natural curiosity for technology and sound understanding of the growing digital audio space will be a key benefit to the new role," Mandel said.
SCA Chief Sales Officer, Brian Gallagher, said: "The National Digital Sales Manager role is an important one in our new sales leadership structure for digital audio, following the successful launch of LiSTNR. LiSTNR provides vast opportunities for the advertisers, offering addressable, engaged audiences at scale across multiple platforms. Daniel's track record of driving continued revenue success throughout his career puts him in good stead to lead our digital sales team and build on the strong advertiser response to our LiSTNR offering."
Commenting on his new role, O'Callaghan said: "I'm absolutely thrilled to be returning to SCA and to have the opportunity to work with clients on advertising solutions that combine the unrivalled intimacy of audio connections, with the scale, targeting and integration capabilities of the LiSTNR platform. Streaming and podcasts are the new frontier of audio and I'm excited to be part of SCA's LiSTNR journey."
.