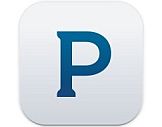 The legal battles over royalties for songs recorded prior to 1972 have been an ongoing headache for labels and streaming services alike. Several rightsholders have gone to court seeking damages and a new stance on royalties paid for pre-1972 songs on claims that even though there was no federal copyright law, the compositions should be protected by state laws.
Pandora has been the subject of a couple legal forays in this regard, including one lawsuit filed by recording companies in New York State Supreme Court. The New York Post has reported that Pandora may be on the brink of a $90 million settlement to end that case. Unnamed sources told the paper that $60 million would be for use of the recordings in question through 2015, while the remaining $30 million would cover their use through 2016.
Pandora did not weigh in on the NY Post story. RAIN News reached out to the online radio company directly, but Pandora again declined to comment.
If this settlement report is accurate, Pandora would be making the second major payment to labels regarding pre-1972 songs. Sirius XM paid a $210 million settlement with Sony, Universal, Warner, and ABKCO to play their pre-1972 recordings through the end of 2017.