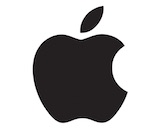 Apple may be planning a new type of multimedia content subscription. The Information (paywall) reports that Apple is considering a single package that would combine Apple Music with the company's original TV and video projects and its overhauled news app. Each of the services would still be available individually, but a single access point would position Apple as a single-stop purveyor of entertainment.
Several of the other leading tech companies have pursued similar paths. Amazon Prime combines several perks for repeat customers of the ecommerce giant and Google's YouTube Premium is making another effort to blend subscription music and video on the platform. The potential for Apple to incorporate its recent acquisition of Texture, frequently billed as "the Netflix of magazines," is a new wrinkle for this type of joint package.
Apple has a few other positives in its corner if it does decide to follow this avenue. First, it has a long-standing reputation for not just offering exclusive content, but for maintaining good working relationships with creative professionals. That would mean its subscription could have the benefit of offering something unique to potential customers. Second, its success with hardware means a solid base of a potential audience that might make for easy conversion to paying subscribers. Third, Apple's hardware business means that it isn't dependent on content subscriptions for revenue. In fact, its services division, which includes Apple Music, supplied just $9.19 billion of the company's nearly $61.14 billion in revenue for the second quarter of 2018.
Assuming the execution of a joint subscription is successful, Apple's biggest hurdle will simply be that it's joining the game after its top competitors. But that certainly hasn't slowed it down in music subscription streaming.