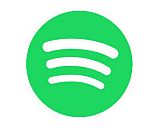 Rubicon Project has entered into a partnership with ad-tech company Adform for programmatic audio advertisements. As a result, Adform's clients will be able to buy 15- or 30-second ads on Spotify programmatically through Rubicon's platform. Adform provides cross-channel programmatic buying across display, mobile, native, video, print, and audio platforms.
This arrangement will take advantage of Adform's targeting services and Spotify's data troves to allow advertisers to reach specific listener demographics based on age, gender, preferred music genre, and personalized playlists. Rubicon Project will contribute its advertising marketplace platform to the collaboration.
Programmatic ad buying offers clients a chance to automate their packages for increased efficiency while reaching a clearly defined target audience. In July, Rubicon Project teamed up with Spotify, AppNexus, and The Trade Desk to offer brands programmatic buying across its 59 markets and 70 million listeners.