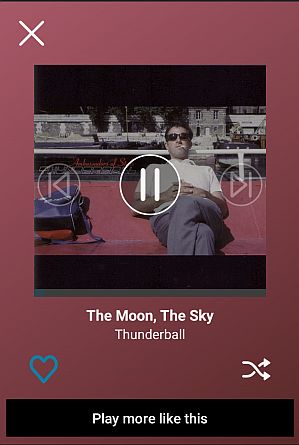 Rhapsody released a new car-focused feature for its premium subscribers. Rhapsody AUTO offers drivers more streamlined access to their music on their phones while in vehicles. The interface lets you pick your favorite songs, genres, or curated playlists with a single tap. When you've added songs to AUTO mode, they will play on automatic loops to avoid silent pauses. They will also be automatically downloaded for offline listening to keep data consumption down. The feature is rolling out first on Android and is slated for future release on iOS.
The update is one way that music and mobile companies are adjusting to how people treat entertainment in their cars. We've seen some growing interest from buyers and greater support from auto manufacturers for having access to smartphone tools behind the wheel. Rhapsody said 92% of its customers use the streaming service in their cars. But the technology behind this trend is still in its nascence, and not every car owner will be ready or financially able to make the leap to a full digital dashboard such as the Apple CarPlay or Android Auto. So it makes sense for mobile apps that are likely to have high vehicle usage to welcome those users with car-friendly interfaces.
The key for most of these businesses will be safety. Note that in the blog post announcing AUTO, Rhapsody explicitly says the tool is for picking tunes before starting to drive. But if drivers are able to use these phone features responsibly, then it wouldn't be surprising if Rhapsody was just be the first to have such a launch.