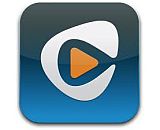 Rhapsody's Q2 financial data revealed customer growth of 50% over the past year, exceeding 3 million subscribers. The streaming platform reached a record revenue of almost $50.1 million for the period, up from revenue of $42.4 million in the year-ago period. However, its quarterly losses also increased to nearly $12.1 million, compared with a loss of $4.7 million in the second quarter of 2014. The results were released as part of parent company RealNetworks' quarterly performance.
"2015 is a watershed year, not just for Rhapsody but for streaming music in general," Rhapsody CFO Ethan Rudin said. "It's not a period in time in which we're taking our foot off the gas. It's an investment year."
The quote gives some context to the company's Q1 performance, where it also had a sizeable increase in losses ($1.6 million to $8.9 million). Rhapsody's general trend has been a rise in both revenue and losses; that was the case across its 2014 financials, too. But with the very fast increase in audience size – from 2.5 million listeners in Feb. 2015 up to 3 million in July 2015 – that extra investment seems to be yielding other successes.