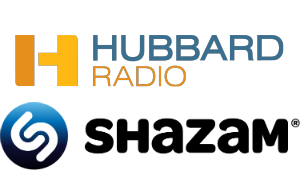 Hubbard Radio has added its stations to Shazam for Radio, an interactive platform that gives participating stations a branded user experience within the Shazam app. Nineteen stations in seven markets will be placed on the platform.
Shazam for Radio was developed by Sun Broadcast Group and launched last October.
Shazam for Radio leverages the fact that millions of Shazam users point the app at the radio to identify songs. with a participating station, the users can access a fully interactive station page in addition to song information. That specialized page can include interactive advertising with downloadable information.
"As we continue to look to the future and new ways of connecting our great brands and the advertisers we serve with millions of our loyal listeners, we believe Shazam for Radio is a game changer," said Hubbard president Drew Horowitz.
Shazam boasts 165-million U.S. users.