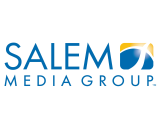 In Salem Media's quarterly earnings call, the company reported flat revenue overall, and a 6.7% revenue drop for its digital division. CEO Edward Atsinger framed the shortfall as part of mobile listening growth, and differing revenue values of desktop and mobile.
"After 16th consecutive quarters of solid growth in the digital division, however we hit a few bumps in the early part of this year," Atsinger said to investors. "First, as we mentioned in our last call, we continue to struggle with the transition from internet usage from desktop to mobile devices and this transition puts pressure on top-line as mobile business is harder to monetize and desktop business. We currently estimate that the mobile visitors is half as valuable is a desktop visit."
Atsinger also attributed some revenue damage to changes in Facebook's news delivery algorithm:
"[Digital revenue] has also been impacted by changes of the Facebook, news feed algorithm, which is making and harder to use Facebook as a web traffic driver to websites. These two issues drove our digital revenue down 6.7% for the quarter. I've been able to make some reductions in staffing and cut some other costs, which has resulted in the 5.4% decline in operating expenses in the digital division."
The chief executive also reported a $1-million dollar acquisition of DividendInvestor.com. That property will join Salem's investor newsletter business, which Atsinger said represented about three percent of Salem's top-line revenue.