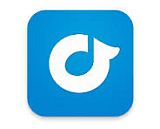 Rdio announced several new features to its online listening platform at SXSW. Many of them are centered around interpersonal activity. First, the iOS version has revamped its sharing interface. There's a new share icon visible on any album, playlist, or station page. Tap it and find the person to share it with in the search filter. Sharing can also be done by pressing and holding on any song. Second, after someone has shared a song, the recipient can reply to the sender and have a conversation.
The final new conversation feature better loops in social media for interacting with artists. Listeners have been able to tweet out the song they're listening to, but now those updates will automatically include the performer's Twitter handle. This feature has already rolled out on Rdio's iOS and the web versions and is coming soon to Android.
Rdio's SXSW announcements also included the launch of an integration with Songkick to share upcoming concert information on artists' pages and several new stations curated by record labels. The company has been firing on all cylinders so far in 2015, with a big entry into India and partnerships with AEG and Digicel.
CEO Anthony Bay will also give the keynote this spring at RAIN Summit West in Las Vegas.